Aircraft carries people from different locations, which increases the risk of pathogens and microbes in the facility. Since the outbreak of COVID-19, planes have been on the radar of healthcare organizations to maintain their safety and security. Since an aircraft is a closed space, the risk of catching a disease is higher than in other areas.
As the COVID-19 continues to strike people with new strains every day, it's more than important for the airplane industry to keep the aircraft clean with disinfectants. A typical spray might not be the right approach to kill the germs in the aircraft, so a professional cleaning product is required to deal with it.
Bacoban – One Cleaning Product to Kill Germs
Bacoban is a trusted name in the industry when it comes to offering high-quality, innovative, easy-to-use, and effective cleaning products online. Bacoban has been operating in the market for over 15 years and has benefitted several industries, including aerospace, hospitals, public institutions, and food service.
Bacoban sells cleaning solutions that come with an effective formula to kill 99.99% of germs on hard surfaces. Not only does it kill germs, it further helps maintain the hygiene of the space. Furthermore, Bacoban cleaning products help prevent the growth of bacteria, mold, and mildew.
Bacoban gives a portion of its profits to critical research related to antimicrobial resistance. They follow a unique and innovative approach to developing products.
Bacoban Cleaning Products for Aviation
Because of the sheer advantages of Bacoban's cleaning products, Canadian and luxury airlines trust Bacoban to disinfect the interior of their Aircraft.
Bacoban is an exceptional product that does not pollute the environment with chemicals or harsh smells. Here's a recommendation from Bacoban's range of products for aircraft cleaning:
Bacoban 108 Disinfecting wipes
Following the strict aviation standards, Bacoban 108 wipes are the smart choice for aircraft use. The product's formula is water-based, it can be used on electronic equipment and expenses devices under normal use.
A few key features of the product include:
Approved for food processing use
Free from VOCs
Meets aviation standards
Kills 99.99% of viruse, bacteria, and fungi
Won't damage surfaces including plastics, metals, rubber, steel, quartz, wood and many others.
The product can be used in the flight deck to galley. The product holds critical aircraft approvals from Airbus, Boeing, and Bombardier.
Bacoban 123 – Triple Strength Disinfectant Cleaner for Industrial Use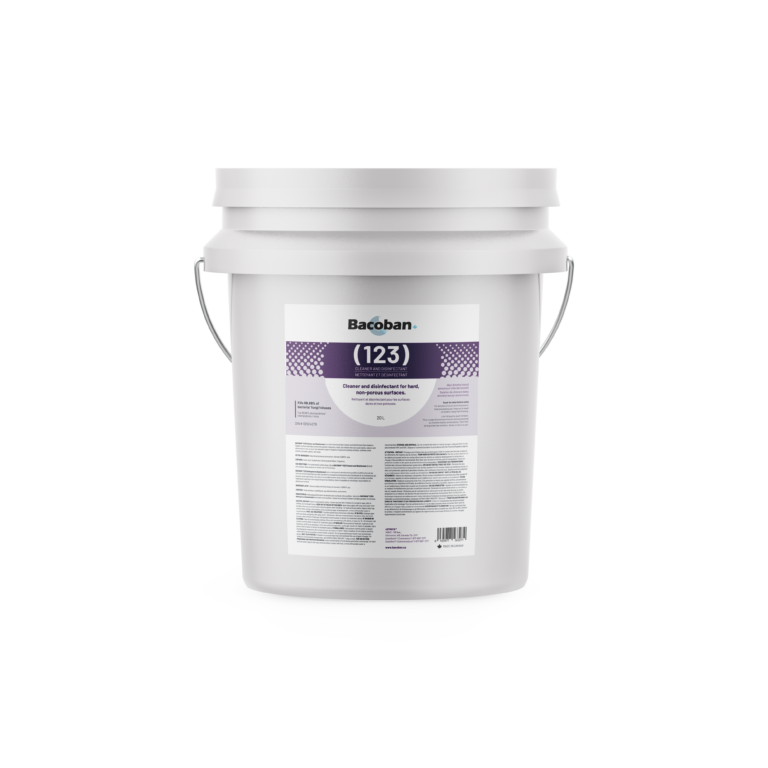 Another one on the list is the Bacoban 123 that is designed specifically for non-porous surfaces or fixtures. Use whereever superior hygiene is necessary.
The product is also made with a water-based formula, perfect for use on electronic equipment or devices. The cleaning product is made with aviation standard.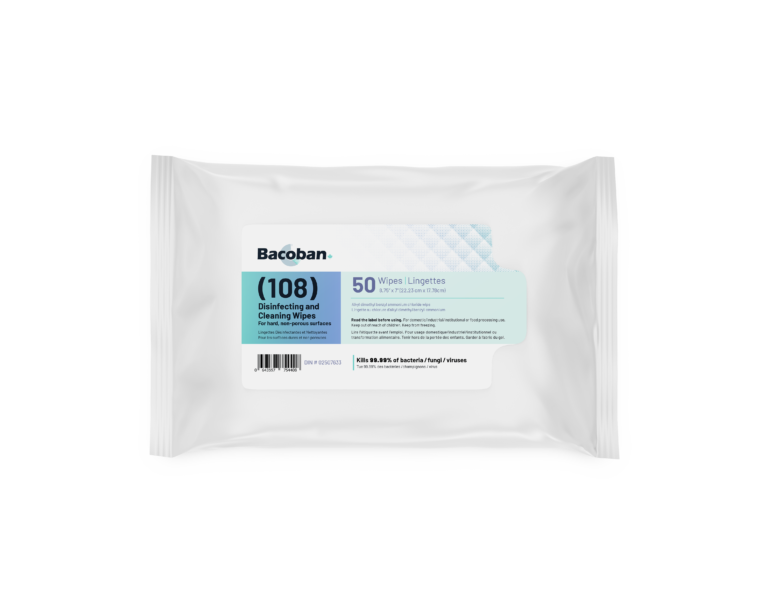 Bacoban 108 Disinfecting and Cleaning Wipes are a great option to save time. Bacoban disposal wipes can be used to clean the aircraft bathrooms, tray tables, flight deck, and seats. It's for one-time use, so throw it away after using it.
Bacoban 106 – Cleaner and Disinfectant Spray
Protection against pathogens
If you're in search of cleaning and disinfecting wipes, disinfecting spray online, or other products, then Bacoban is the product for you.
We have a vast range of cleaning and disinfectant products for aircraft disinfecting, getting Canadians back-on-board to explore the world.
Bacoban has also partnered with NanoNation Canada as our distributor. You can also visit their website to get your hands on amazing cleaning products.
Contact us for further details.